It's Day 6 of A Geeky Gal's 30 Day Geek Out Challenge! I'm a little late to the party but that's okay. I encourage all of my blogger friends to participate as well!
---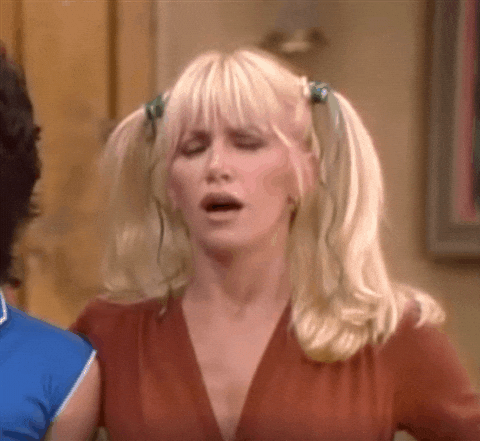 I didn't have an answer for this right away. I'm not like a big 'celebrity worshipping' type, I don't follow a lot of celebrities on social media, don't collect autographs, etc… Just not my thing.
Honestly, it's sad because like 5-10 years ago I would have answered Chris Hardwick, but he's exposed as a total asshole now and he can't be my favorite geek anymore.
So I asked Google to show me a list of celebrity geeks. What was the top search result? "The 20 Hottest Celebrity Geeks." 🙄 I clicked it anyway.
Amid random sexy female celebrities that made the list because they studied science in college (Cindy Crawford, a geek??) I found THE one. The obvious choice!
TINA FEY, DUH!!
Tina inspires me because she is authentic and doesn't give a fuck what anyone else thinks. She inspires me because she can come up with amazing ideas, and then follow through to make amazing projects happen and achieve her goals! She loves geeky stuff and isn't afraid to show it. Plus she's like, a hot celebrity geek soo… lol
I read her book "Bossypants" in my [now dormant] Book Club and loved it. Her writing style is fantastic, it's funny, easy to relate with, and conversational. As a part-time-aspiring-novelist myself, she inspires me even more by being such a prolific writer with her work on SNL and 30 Rock. She's a work horse!
That's how you win at life people – you have to work your ass off. That's hard, tho.
But everyday people can do it. Tina Fey did it!