Are you going to PAX East 2020? It's coming up at the end of February, and I'm excited to attend! I'm even more excited to be co-hosting the Nintendo Feud Game Show once again with my awesome team from StreetPass Long Island and StreetPass Boston, and we need help with our game show survey!
If you aren't familiar with the Nintendo Feud Game Show, we host a Family Feud style show during one of the panel time slots at conventions around the country. Last month we hosted the game show at PAX South in San Antonio, TX (pic below!) and we're thrilled to be going to Boston, MA to do the game show yet again!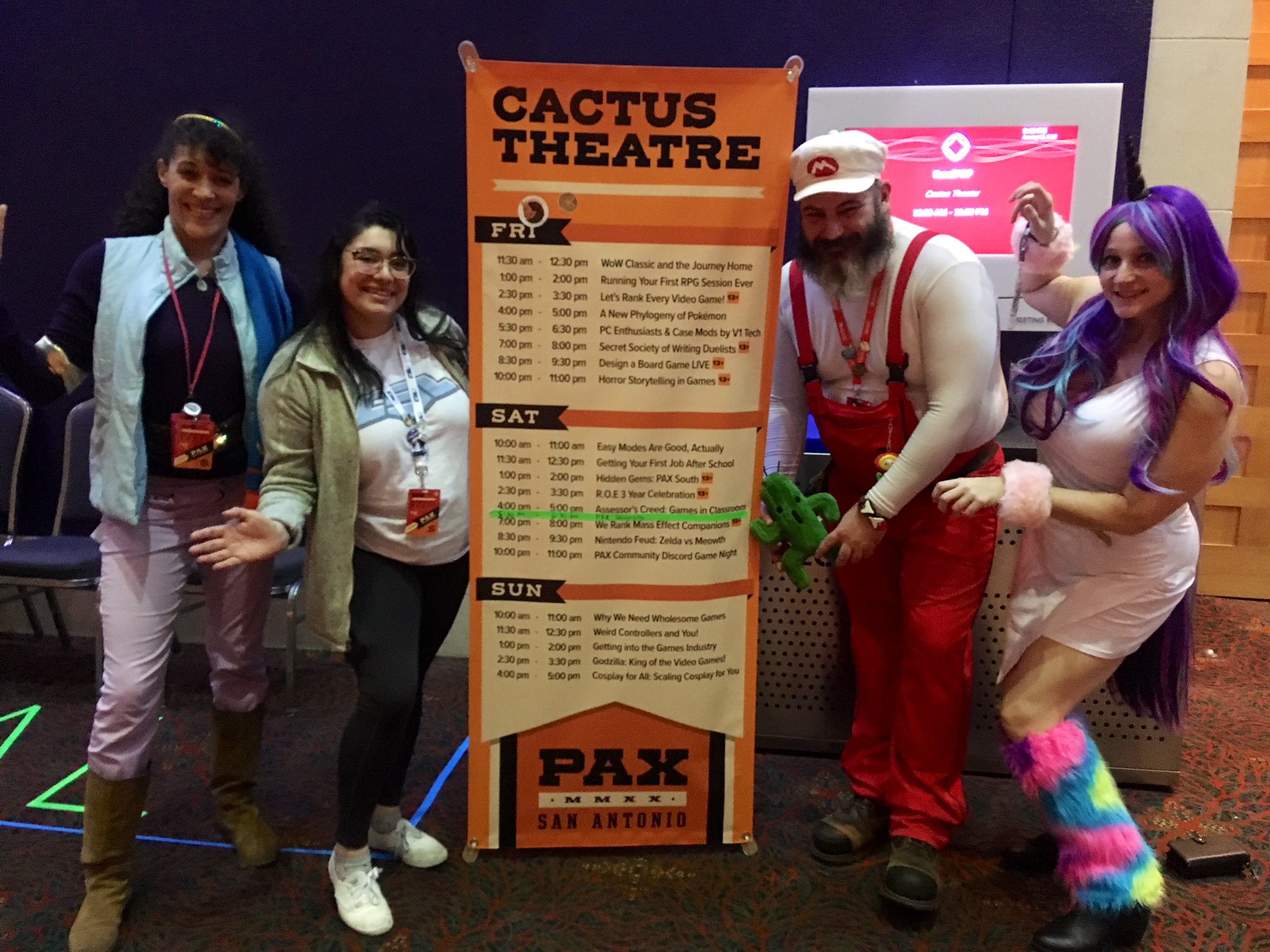 Now, if you have watched Family Feud on TV, you know that the "most popular answers" on the board are provided by a survey that was conducted in advance. The Nintendo Feud Game Show works the same way, and that's where YOU come in. We get our popular answers via an online survey that we send out to our gamer friends!
Do you want to take the survey and help contribute to the game show?? Please follow this link to answer our crazy questions – the theme this time around is Team Bowser VS Team Isabelle, so it's a perfect time for you Animal Crossing and Super Mario fans to get involved!
And if you ARE attending PAX East, this is also your chance to be a contestant at the game show! One of the survey questions gives those with Saturday badges an opportunity to share their email and many will be selected in advance to be contestants for the show.
Once again, here's the link to fill out the survey: Nintendo Feud Game Show Survey
I couldn't resist doing an Amiibo fight in Smash Bros. between Bowser and Isabelle on my Twitch channel to get a prediction for the winner. Who will prevail?? Check it out:
I can't wait to co-host the game show again! It's always such a blast. We do a cosplay contest, there are audience participation questions, and lots of giveaway prizes. Be sure to stop by and say hi if you're going to PAX East 2020!