It's Day 12 of A Geeky Gal's 30 Day Geek Out Challenge! I'm caught up! And I'm going to try to stay that way!
I encourage all of my blogger friends to participate as well!
---
I'm totally using the same answer as A Geeky Gal, but I'm not copying her!
Animal Crossing is the best game everrrrrr!!!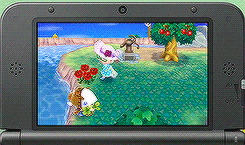 I've been playing since Animal Crossing: Wild World. I didn't own a Game Cube so I didn't have the original title, but my old roommate did so I got to backseat drive while he played, if that counts.
Wild World was an amazing game because you could take your little town with you anywhere you go! It was the main reason I purchased a DS Lite at the time. I was instantly hooked.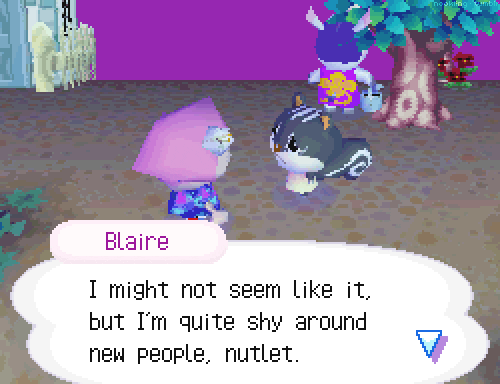 What's great about Animal Crossing is that it really encourages multiplayer interaction. There are so many incentives to make friends and interact with other players, which is why Animal Crossing Community came to be such an important resource. I made many friends on ACC, and I still talk to some of them to this day!
When Animal Crossing: City Folk came out, I took my fandom to the next level by creating this blog. I used to post my turnip prices daily in hopes of making some bells in the stalk market. You can look through the archives and see for yourself lol! My blog evolved a lot while playing City Folk, and I started making game guides and adding chat functions to my website because we were that hardcore about playing online and trading (and cloning) items all day. I loved meeting Japanese friends and visiting their towns to get exclusive JP DLC!
If making an entire blog specifically devoted to one game wasn't hardcore enough for you, I went to the next level when I heard that Animal Crossing: New Leaf was coming out. When I heard that the game was due out in Japan several months before the North American version was to release… I bought a Japanese 3DS so that I could play the game right away. No, I don't speak Japanese. But I speak ANIMALESE goddamit and I managed to play the game pretty ok considering that I had no idea what was going on!!
Then the game came out in English and I transferred all my cool shit to my main 3DS. Things were good for a long while in New Leaf, and then Happy Home Designer came out, which was a fun spin-off. I haven't played either game in a while though, because Animal Crossing: Pocket Game on my mobile phone has been doing a pretty good job keeping me satiated until Animal Crossing: New Horizons comes out on Switch.
But I can't wait much longer! Thankfully my SECOND favorite franchise, Pokemon, is coming out on Switch in November. Only a few more months until these MEGA AWESOME GAMES finally come out and take over my Twitch stream! Can't wait!!!