Since the inception of this website, the Glux Blog has been a supporter of Flickr and relied on it's photo hosting services to share graphics from all of my video games. In fact, you may have noticed the Flickr Photostream widget that has ALWAYS been on the side of my blog.
Originally, I was using Flickr to post photos from Animal Crossing City Folk, back when my website was called "The Shaolin Town Blog" and was used for posting turnip prices and such. (Side note: This website's 10 year anniversary is coming up next month! Get ready for some throwback shizz!!!)
Years back, a friend of mine gifted me a year of the Flickr Pro account, and I've been a paid subscriber ever since. I always felt it was a great value – $25/year for unlimited photo storage. I went crazy uploading every gaming screenshot I had onto my Photostream. Almost every photo that I've posted in a blog article here on the Glux Blog is hosted through Flickr.
BUT…
Now Flickr 'has me by the balls' and is forcing me to pay DOUBLE the price for the Pro account in 2019. They've rolled out this 'new' and 'better' Pro membership with features that they are trying to rehash as something I didn't already have with a big new price tag of $49.99/year. A quick look at their Flickr – Looking Ahead page shows the main feature being touted, in boldface, is UNLIMITED STORAGE. You may recall like two seconds ago I mentioned that they have always offered this, and now they want me to pay double the price for the privilege. Another 'new' feature is ad-free browsing- I've never experienced an ad on this platform, so I'm going to assume this is another feature that I already had with my old Pro account. They are also adding support for up to 5K resolutions (do that many people view Flickr photos on their fancy HD TVs??) and longer video previews.
They are also touting better customer support (which I've never had to use anyway), improved photo analytics and the promise that Pro members will be showcased in the Flickr community more often. Those last two things sound interesting, I guess… but DOUBLE THE PRICE interesting?? Idk.
Now, you may be sitting there like, "SMH Glux, if you are so annoyed by this new Pro offer, then go back to the Free account!"
But I can't!!! If I downgrade to Free, Flickr will only store the last 1,000 photos that I've uploaded. Sure, that might sound like plenty. But I've been using this service for like ten years. I have over 10,000 photos uploaded to my account! If those were to be deleted, then my blog's archive articles will be filled with more giant holes than Swiss cheese. All of my hosted images from the past would be gone, or I'd have to re-upload all of that graphic content to a new host and then manually go through ten years worth of blog article HTML and re-link the images to the new location. Everything about that option sucks.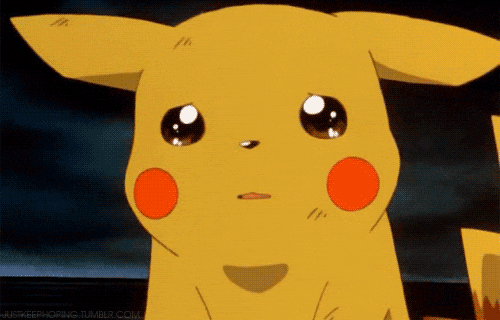 I really don't think I have a choice. They are forcing me to pay double, presumably to cover the cost of new servers to provide all of this unlimited space to their customers. And if that were the case, I would have appreciated more transparency than for Flickr to simply try and repackage this Pro service as something new. Because it's not. If they need more money to pay for all this storage, say so. Or make a tiered payment plan based on how many photos you have stored, or only paying a certain extra amount if you feel the need for 5K resolution support.
Forcing this doubled up price down my throat is really uncool.
Am I alone in thinking this? Am I the only person left who still uses Flickr?? LOL If you're with me (or against me) say so in the comments!