Moments like last night are when I wish I had a Twitch channel so I could have shared my glee with random weebs. Yesterday there was a new Nintendo Direct and it was FILLED with exciting news!! Most importantly…
NEW ANIMAL CROSSING FOR SWITCH IS COMING NEXT YEAR!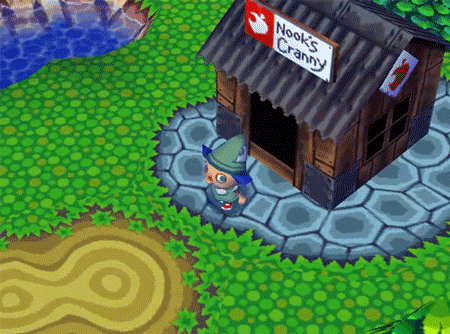 But I'll get back to that in a minute. First, I wanted to talk about all the things I'm hyped about from the latest direct:
Luigi's Mansions galore! There's a new third game in the Luigi's Mansion franchise coming out sometime in the future, plus the original GC game coming to 3DS this October.
New 3DS Games?!?! Just when you thought that Nintendo was done with the 3DS, they reveal a few new kid-friendly titles like Kirby and Bowser's Inside Story.
Splatoon 2 Updates! I love how they always add new stages and features to this game. It gives me hope that when the new Animal Crossing game comes out, they will add new things just as often as they do in Pocket Camp. Splatoon 2 doesn't disappoint and their constant game updates really make this game a great value.
New Super Mario Bros. U Deluxe! Who can pass on the latest version of a Super Mario sidescroller? Plus there are two new playable characters (Nabbit and Toadette) that make the gameplay easier for younger players (or spastic ppl like me).
Nintendo Switch Online! It's finally here! Now we get the pleasure of… paying for online service. Meh. But I'm excited about the Virtual Console library and the prospect of playing those retro games online with my friends. That will be cool! I need to figure out my family plan! lol
Pokemon Let's Go Pikachu/Eevee! They revealed new features, such as your buddy Pokemon being an HM Slave and being able to learn special moves for gym battles. I'm ready to play! But I'll definitely buy this on cartridge lol!
Super Mario Party! This game is coming out soon and to add to the hype, Nintendo showed us that there are ways to play the game that won't even ruin friendships! You can play in a new CO-OP mode and be on a TEAM with your friends. That should be better for friendships…. right?!?!
Yoshi's Crafted World! I cannot resist Mario's green dino buddy. I always like Yoshi games, and I love how this franchise has embraced the craft world. I really liked Yarn Yoshi from Yoshi's Wooly World, and now in the latest game they are adding more crafts to the design, like cardboard and string and it's just so cute. The design styles of these Yoshi games are beautiful and I can't get enough! Yay crafts!
Civilization 6!!! OMG! I wasn't expecting this one! I looooove Civ I have been playing it since Civ 2 on Windows 95. I loved playing Civ on the DS back in the day as well, carrying my empire in my bag so I can play whenever I want is so great! I will be SO excited to play Civ 6 on my Switch coming this November! EEEEEE!!!!
New LE Switch Consoles! Here come all the cutely designed money-grabbing limited edition Switch systems! Not too long ago Nintendo announced the special Pikachu/Eevee limited edition Switch with custom color scheme and images of the cute Pokemon on the Switch dock. In the direct they showed off a new Smash Bros. Ultimate Switch design. This must mean that more exclusive designs are on the way in the future. Personally, I don't love either of the two designs, and the fact that the dock is what gets most of the artwork is not a huge appeal to me. But we'll see… if they make an Animal Crossing edition that I think is cute, I might get that!
ISABELLE IN SMASH!!! What??! I wasn't expecting this at all! I am super psyched to try out Isabelle and make her my new main! I loved playing as Villager in Smash 4, so I would imagine that Isabelle will have a similar moveset. Hopefully she is quick and powerful!
ANIMAL CROSSING 2019!!!!!!!! As I expected, once the hype of Smash Bros. Ultimate has waned and Nintendo needs a boost, Animal Crossing will be ready for us to play on Switch! While it's devastating to have to wait until NEXT year to get this game, I am super thrilled! I'm sure they will slowly reveal more details as time goes by, so my anticipation is SUPER HIGH! Who knows, maybe some of my predictions from my AC Switch Wish List will come true!
As usual, I didn't cover everything in the latest Nintendo Direct, so I highly recommend that everyone watch it if you haven't already! So much exciting gaming coming up on the horizon! What are you the most excited about??