Greetings to all my Nintendo nerds! I can't believe it's November already. Maybe I should dust off my 3DS and check in on my Animal Crossing town sometime, grab some mushroom furniture. But who has time when we have been blessed with some amazing new games in 2017?
As the year comes to a close, I have been reflecting on which games were really groundbreaking in 2017. We certainly needed some escape from reality this year! Personally, as someone who went to art school and really appreciates the artistic design of video games, I felt there were two titles that I could qualify as "masterpieces." Which was the best of the year? I am going to try to decide right now! lol
The first game I'm considering for Masterpiece of 2017 is the Legend of Zelda: Breath of the Wild. A long anticipated title, BotW launched with the Nintendo Switch at the start of the year. Fans were astounded by the new open world approach to their beloved Zelda franchise.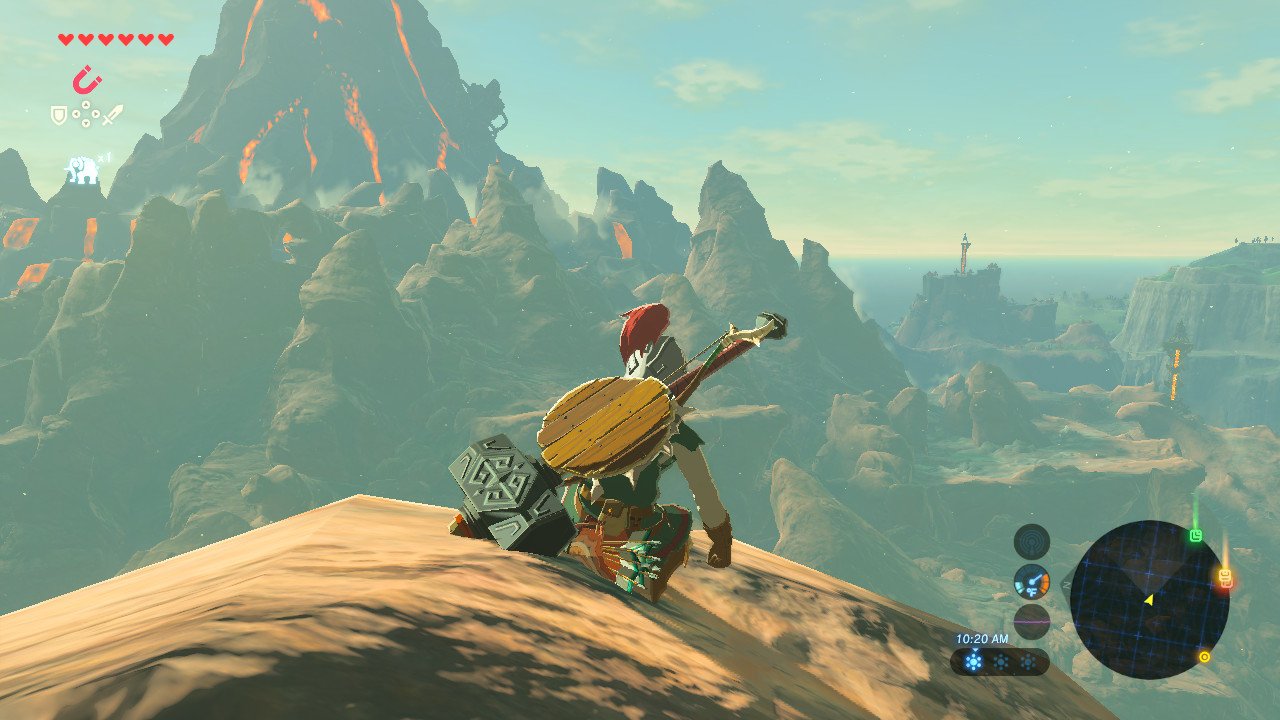 The art style was even more impressive. Using an updated approach similar to Wind Waker, the design of BotW uses what I'd describe as cel-shading with water colors. It's not overly cartoony, and it's very much high definition. Individual blades of grass bend in the wind. Wispy strands of hair blow in the breeze. For the amount of time that fans waited for the latest Zelda title, it's clear that it was worth the delays.
My personal opinion: If you really follow my blog, you'll see that I don't talk about Zelda a lot… b/c I never really beat these games. The only game I even got close to beating was Phantom Hourglass. Since BotW was basically the big name launch title for the Switch, I got it mostly b/c everyone else was playing it, and not b/c I had been desperately waiting to play it. However, when I did start playing it I was completely obsessed! It's a very immersive experience, and I really loved the freedom of the open world. 
The second game in contention for Masterpiece of 2017 is *gasp* NOT A NINTENDO GAME. I know – it's hard to believe that I play games on other systems. And honestly, I usually don't. But there's an indie game called Cuphead that FINALLY came out on Xbox 1 and Steam this year, and as far as art style is concerned… it's a doozy!!
Now I realize that not everyone had the same upbringing as me, and may not realize the nostalgia factor in Cuphead. But I was raised watching Betty Boop and Silly Symphonies cartoons on loop ad nauseam. The creators of Cuphead took every step necessary to produce their videogame with the same exact art style that was popular in the 1930's. This includes the hand drawn animation, 24 fps frame rate, the use of lampshade effect and much more.
Cuphead is a standard 2D platformer style game, and initially had been designed to have a Mega-Man-esque Boss Battles setup. But when the hype train rolled in, the creators expanded the game to have some standard platformer stages in addition to the boss battles. That's all well and good… except they made the game insanely challenging. Many casual gamers find themselves unable to fully appreciate the game due to not being able to progress and see all of the stages.
My personal opinion: I was literally waiting YEARS for this game to be released. Delays and more delays pushed the game back several times and I waited patiently. When the game FINALLY released, I downloaded it right away and was so excited! Unfortunately, I haven't actually been able to experience much of the game. I guess I'm just one of those lame casual gamers who isn't good enough at platformers to progress in the game. It makes me very sad that after years of anticipation, and having loved this art style my ENTIRE LIFE… I can't even see all of the gorgeously designed stages hiding in this game. 
You can probably guess which game gets my vote by now. As much as I wanted to love Cuphead soooo much… it fails b/c I can't actually play it. The game does not forgive anyone who isn't at 'their level' which I feel is kind of mean and makes me feel excluded and alienated. And it makes me not want to buy another game by Studio MDHR. First they made me wait, then the gameplay drops the ball… so they blew it with me. Being the belle of the ball doesn't get you everywhere in life!! In Breath of the Wild I am free to explore the entire world, appreciate all of it's beauty and play at my speed. And it's darn pretty too.
SIDE NOTE:
Most people will want to interject – HEY WHAT ABOUT SUPER MARIO ODYSSEY?? That game is glorious too! I will give it an honorable mention. I don't think that it's a masterpiece, in that the art style of Odyssey is basically on par with every other 3D Mario game, albeit updated to the latest HD graphics, of course. New abilities and game functionality, plus the awesome smoothness of the controls thanks to the Joy Con and Pro Controller, make this game awesome! No doubt about that. But masterpiece? Not exactly. What makes Super Mario Odyssey a contender in this category is that the game truly allows you to create YOUR OWN MASTERPIECE. This game goes way beyond taking screenshots. You can change the camera angles, zoom, blur, add filters, add text if you want… it's a meme gold mine. I created several masterpieces of my own: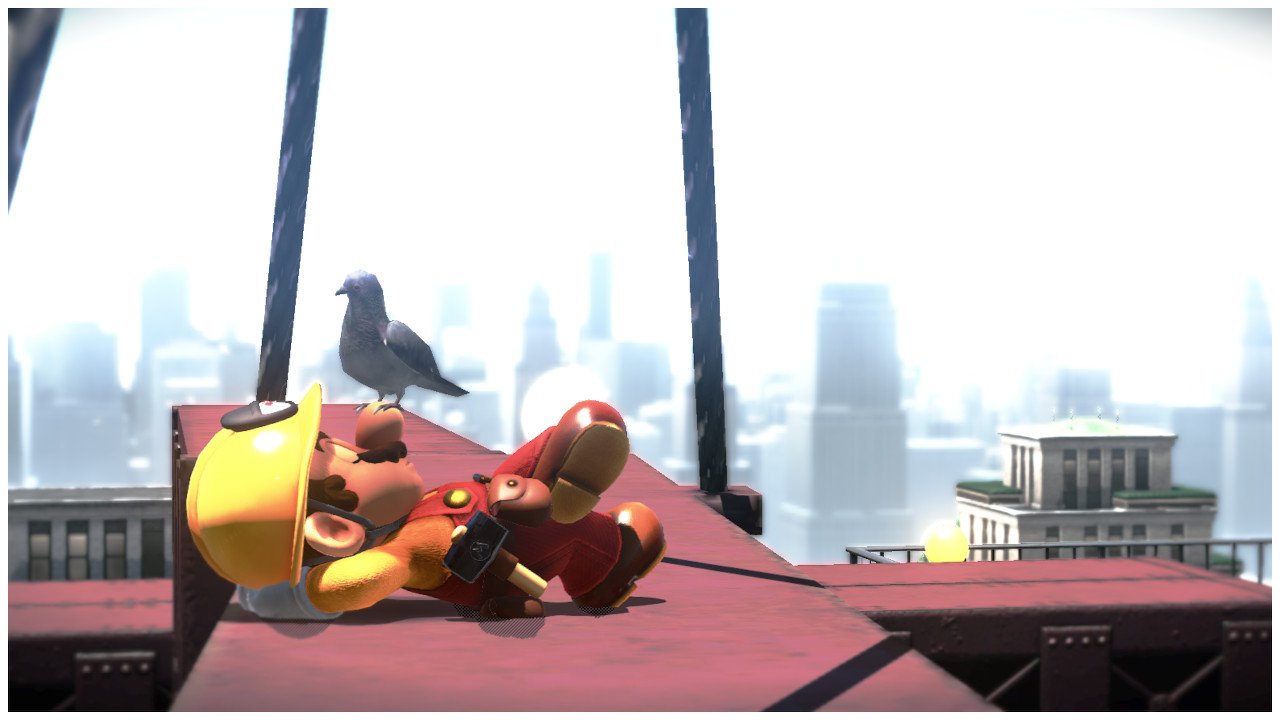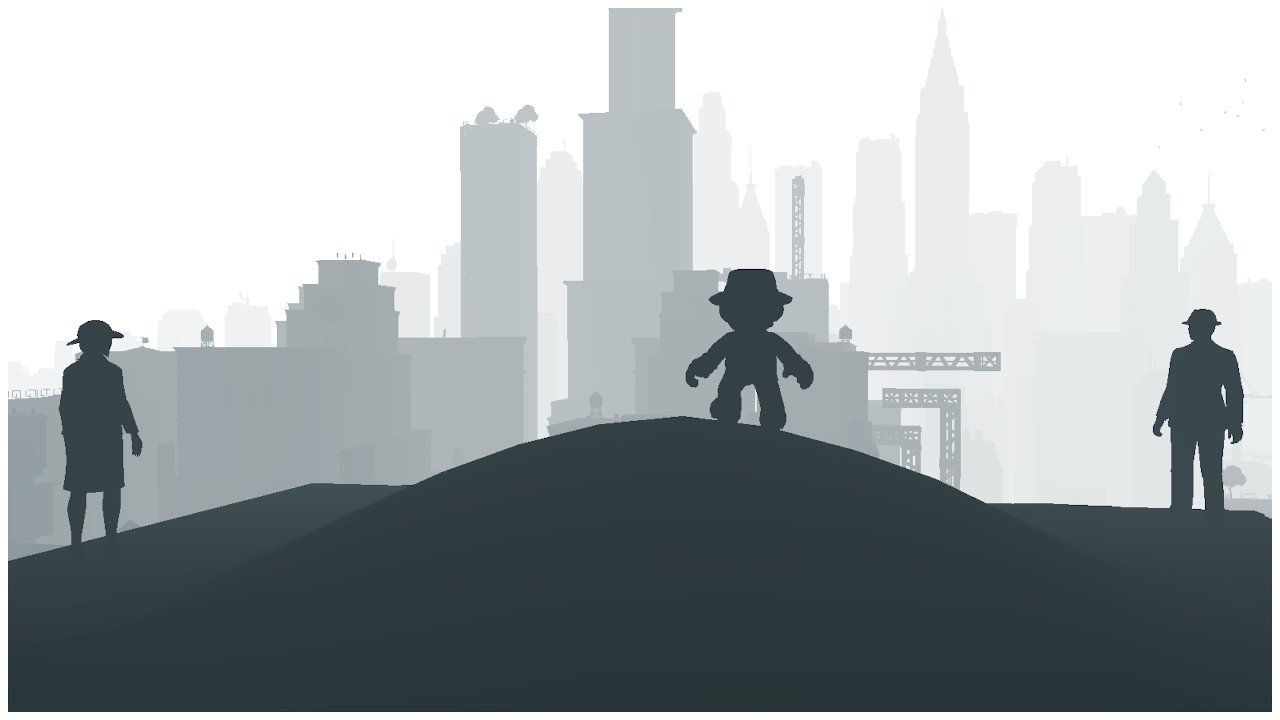 Any game that lets ME make my own art gets a thumbs up from the Glux Box!
This is just my opinion, of course. Which game would YOU consider to be the Masterpiece of 2017??