Hey y'all! Guess what? I'm making a few changes around here, including one BIG change: I'm going to start streaming on Twitch! [finally]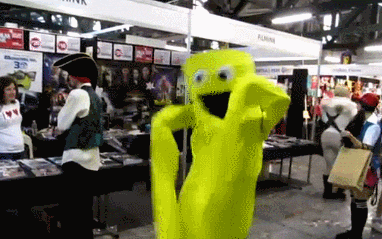 It all started coming together on Prime Day. I hadn't really planned on making any serious purchases, until I looked at the gaming section. There were gaming laptops on sale in a price range that I could actually handle… so I started thinking about it. I looked at the most affordable option and started asking around, reading reviews, and checking the tech specs. I was ready to buy!
Then the laptop I wanted sold out.
Disappointed, I went back to the sales page and looked at the next available laptop. It was an MSi with a better graphics card, and not THAT much more than the original product I had been looking at… Then I went to bed without making a purchase.
When I woke up the next day, Prime Day was still going on. The MSi laptop was still available. I still wanted it. I figured that I had passed the 'sleep on it' test and this was a sign that I should just buy it already! So I did.
Now I have this sick gaming laptop with a light up keyboard and it works so well with my Elgato and Logitech webcam. I have the hardware all set up and I'm going to start streaming soon!
Here's the plan:
I'm going to start by streaming on the weekends. I thought I might start with some classics to get things going. I haven't played my SNES Classic in a while, and I have been wanting to play through Super Mario RPG again… so I think I'll start with that! Maybe I'll bust out some Princess Peach cosplay while I'm gaming. 👸
Please show your support by subscribing to my Twitch channel! I will do my best to repost the videos on my YouTube page as well. I will post my streaming schedule on Twitter, Facebook and the new Glux Blog Instagram page. I hope you will follow these channels and watch my stream!
The Gluxbox TV stream will feature not only retro Nintendo games, but of course Pokemon Sword and Animal Crossing New Horizons when those games come out. I'll also dabble with Indie games and PS4 on occasion. In addition, I'm also a BIG fan of Twitch Sings, which is a karaoke game. And when I'm feeling ready enough… I'll also start doing live concerts w/my acoustic guitar and my original music. That last bit might not happen right away. You'll have to stay tuned for that.
In the meantime… check out some of the Twitch Sings videos I recorded last night!