It's the first day of August! When I was a kid, that usually meant the start of the "Back to School" frenzy of commercials for new fall outfits and hunting for school supplies. Lately, in my adult life, the start of the fall season means LOTS OF NEW GAMES! Why do all the best games come out this time of year? I don't know. But they do. (I guess to lead up to the holiday season?) Well my body is READY. Is my wallet?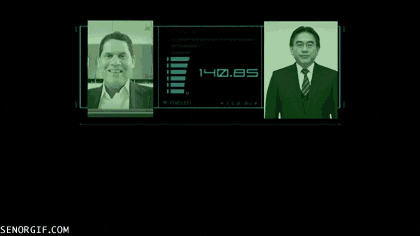 Let's take a look at some of MY favorite big name Nintendo titles coming out this fall!
Capcom's latest Monster Hunter title (in North America, anyway) is making it's way onto the Switch! I was lucky enough to play a brief demo of MHGU at E3 this past June and I'll admit that the game feels very much… the same. As with all the main MH games, you hunt down monsters in a maze of maps, collect drop items, etc. This latest game boasts the largest roster of monsters EVER. All I really hope for in this game is the continuation of what I consider some of the best free DLC you can find. In past games, Capcom would release new missions and fun costumes as free DLC every month, which I think adds new challenge (and VALUE) and keeps players coming back. So far they have announced Breath of the Wild DLC with MHGU, so fingers crossed that the trend continues!
Yes I just glazed over Mega Man 11 (coming out in October as well). I don't like Mega Man – DEAL WITH IT. And I just promoted Capcom's other main franchise, so I think that's enough!! ON WITH THE PARTY! I've always played Mario Party. We had it back on N64 in the late 90's, and my sisters and I certainly have a few favorite mini games. Unfortunately, those games don't matter anymore because Super Mario Party is all about the Joy Con technology! The latest game in this friendship ending franchise has been revamped for the Switch, including specific character dice, new game board elements and yep – Brand. New. Mini. Games. I imagine that this will be what 1-2 Switch SHOULD have been, meaning an actual, fully-fledged-out game utilizing the inventive mini game options that the Joy Con provide. I'm looking forward to adding this game to my list of party games to play at gamer meetups!
Here is yet another Pokemon spinoff that you never knew you wanted but you're still compelled to buy, despite the apparent lack of exciting game play. Let's face it, we all just want this game to give Pikachu/Eevee (depending on which game you buy) a dapper new haircut. I'll admit that I also want the expensive Pokeball peripheral device too. ($35 extra!!) I'm going to buy this on cartridge because I'm very unsure about how much I'll enjoy this game and need the option to trade it back to GameStop someday. But it does seem promising. I do like chibi Misty. I'm hoping this game is some kind of hybrid between Pokemon Ranger and My Pokemon Ranch (since you can transfer over the mons you've collected in Pokemon Go) but only time will tell!
Monster Hunter isn't the only game that gets to be ULTIMATE in 2018! A new Smash title is stepping into the ring, and yes ok technically it's not coming out in the FALL per se… but how could I not include Smash? There's like a billion characters, all the old favorites are back, some new additions are joining the fray, and we have new stages and features to obsess over! I tried the demo at E3 and it was my favorite game at the convention. I can't wait to learn all the moves of the new characters like Ridley and Inkling, and relearn old favorites like Snake and Ice Climbers. This will be the hot item to buy for the holidays… but let's face it, I won't wait til Christmas! Midnight launch at Nintendo NYC Store, perhaps??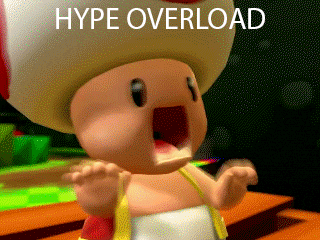 Welp those are all the BIG titles that I'm looking forward to for the rest of the year. I know I skipped over lots of other great games, indie games, eShop games, etc! If you feel OFFENDED AND TRIGGERED that I left out your favorite upcoming game, please tell me off in the comments! 😅