Last week it seemed like EVERY Nintendo Switch fan was talking about Splatoon 2. Why? Because the latest Splatfest had been announced and this one's a doozy! It's a three week single elimination bracket tournament to determine WHO IS THE BEST NINJA TURTLE!!
The animals in Mayor Gluxie's Pocket Campsite were gearing up for the epic battle. Luckily the latest premium fortune cookie (Hopkins' Game Cookie) allowed us to have a Nintendo Switch at the campsite! If anyone is wondering… we have a 3DS too. Come visit my campsite and see! lol
Naturally, the first thing you do in a Splatfest is pick a side. Round One of the TMNT-themed tournament pitted Leonardo against Raphael. #TeamLeo and #TeamRaph were talking a lot of smack on social media leading up to the big day. Which team did I pick?
If it comes down to the goody-two-shoes Leonardo and anger-management-candidate Raphael, I'm picking the deep moody choice for sure! I never liked Leo even in the cartoons that I watched in the 90's. (For those who are interested – my TOP FAVE is Michaelangelo, who will be competing in the next Splatfest this weekend. Cowabunga!)
Team Raphael was very strong. I felt that we were dominating from the beginning. It definitely helped that I had practiced a bit at the Nintendo Switch meetup event that I went to the night before!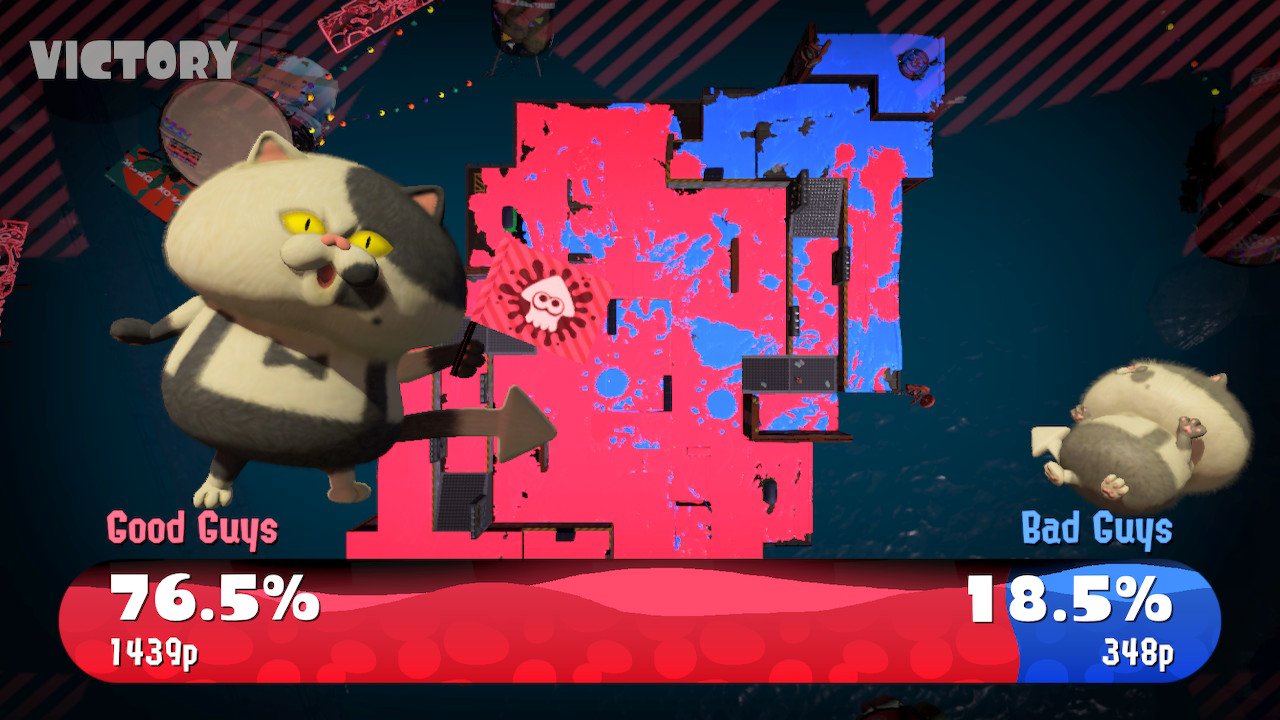 After so much winning, I definitely needed a break. Luckily the Splatoon 2 Amiibo mode has lots of fun photo op things to play around with. I decided to take a dance break and have some fun!
Splatoon 2 is really a lot of fun. I recommend it to anyone who is a fan of shooting games and paintball, because this game is a fun combination of the two. It's kid friendly, but has enough challenging ranked modes to keep intense gamers involved too. The Splatfests add the voting fun that I miss from the "Everybody Votes" Wii Channel (throwback!!) along with friendly competition between friends. Plus it's way better than ARMS. Forget ARMS.
OH and of course, who won the Splatfest? As if there were any question…